Mikkel Bay LUT Pack
Bay inspired LUTS for colorgrading, by Mikkel Lassalle Sørensen.
Compatible with Adobe Premiere, After Effects, Photoshop, Final Cut Pro X, DaVinci Resolve, and any other app which can load LUTS.
8 Powerful Premium Luts
8 different powerful looks to match the exact shot and footage you need, to get that modern hollywood movie look. Ready to apply and works for multiple platforms such as Adobe After Effects, Adobe Premiere, Final Cut, Sony Vegas, DaVinci Resolve and many more…
Cinematic Teal W/Green

Faded Teal And Orange

Wierd T&O

DeSat T&O

Cinematic Teal And Orange

Warm Western
Cinematic Teal Green Blue
Scarface Retro 80s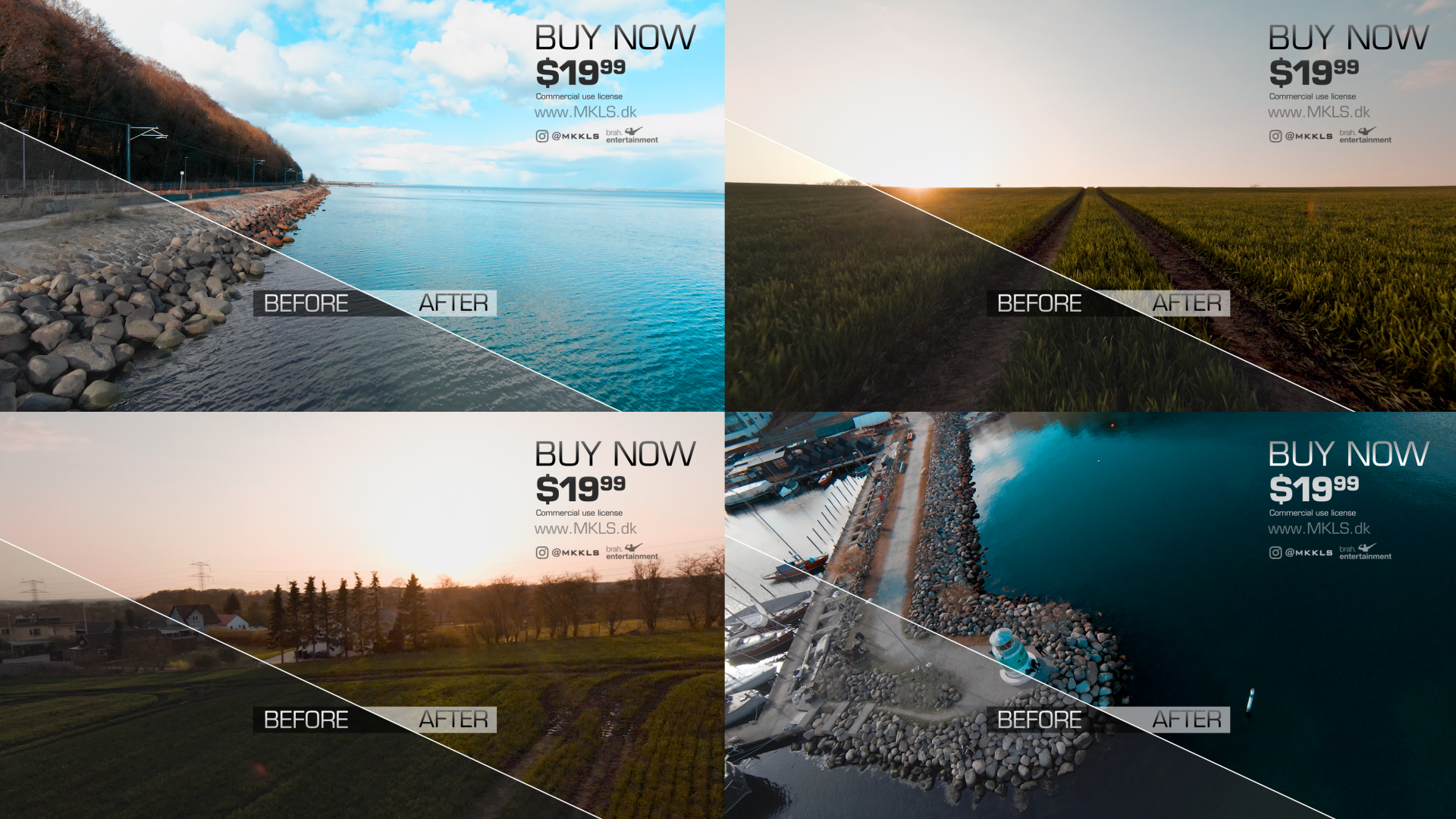 WHAT'S LUTS & HOW TO UTILIZE THEM?
LUT stands for "Look Up Table", and they are used to colorgrade your images and footage to add contrast and saturation or even a cinematic look. Many post-processing applications programs utilize LUTs, which is why they are so popular. Check out the Tutorial on how to apply LUT's.
prestige Hollywood Inspired Luts
Professional LUTS created within industry leading software for colorgrading, DaVinci Resolve. A fast and easy way to get the modern hollywood look. Apply any lut, adjust contrast and gain and you're set. Make your films cinematic, today.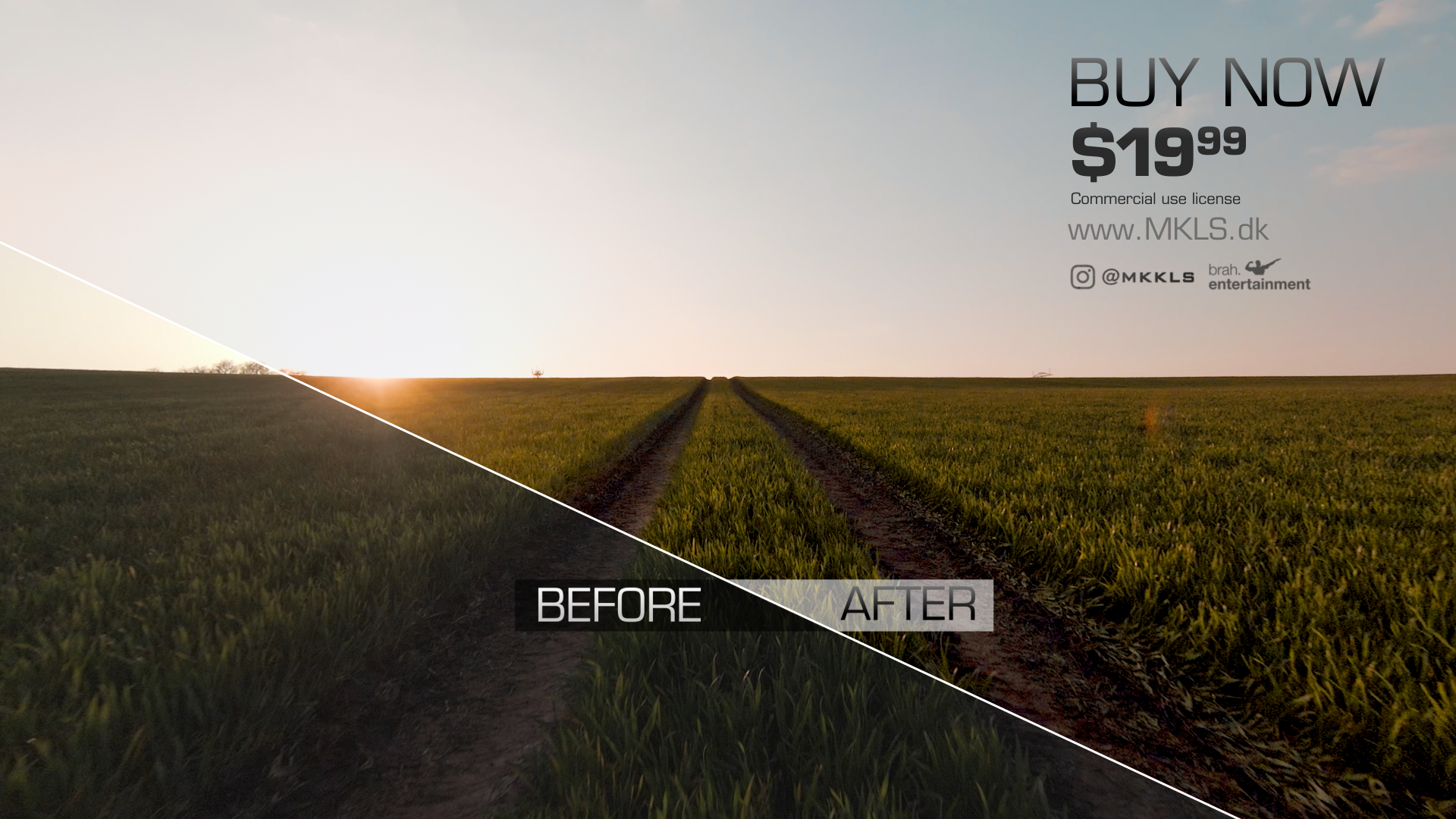 BUY IT HERE!
Buy Now At Gumroad
Buy Now At PayHip


Mikkel Lassalle Soerensen © All Rights Reserved. Contact me at Mikkel@mkls.dk